We love numbers as much as you do
Take advantage of our platform's incredible analytical capabilities to drive your wellness programmes.
Capture data at the source
With CXA's reporting tools, predictive analytics, machine learning, data mining and data visualisation capabilities, you can glean insights and make better decisions faster than before.
Remove the guesswork
Discover who and what is driving your healthcare spend to create targeted behavior-changing programmes and contain costs. Then predict future costs and design plans using real data.
Collect multiple data sets to contain costs
Make smarter decisions, faster. Our platform aggregates personal employee data, segments your workforce population and anonymises individual data.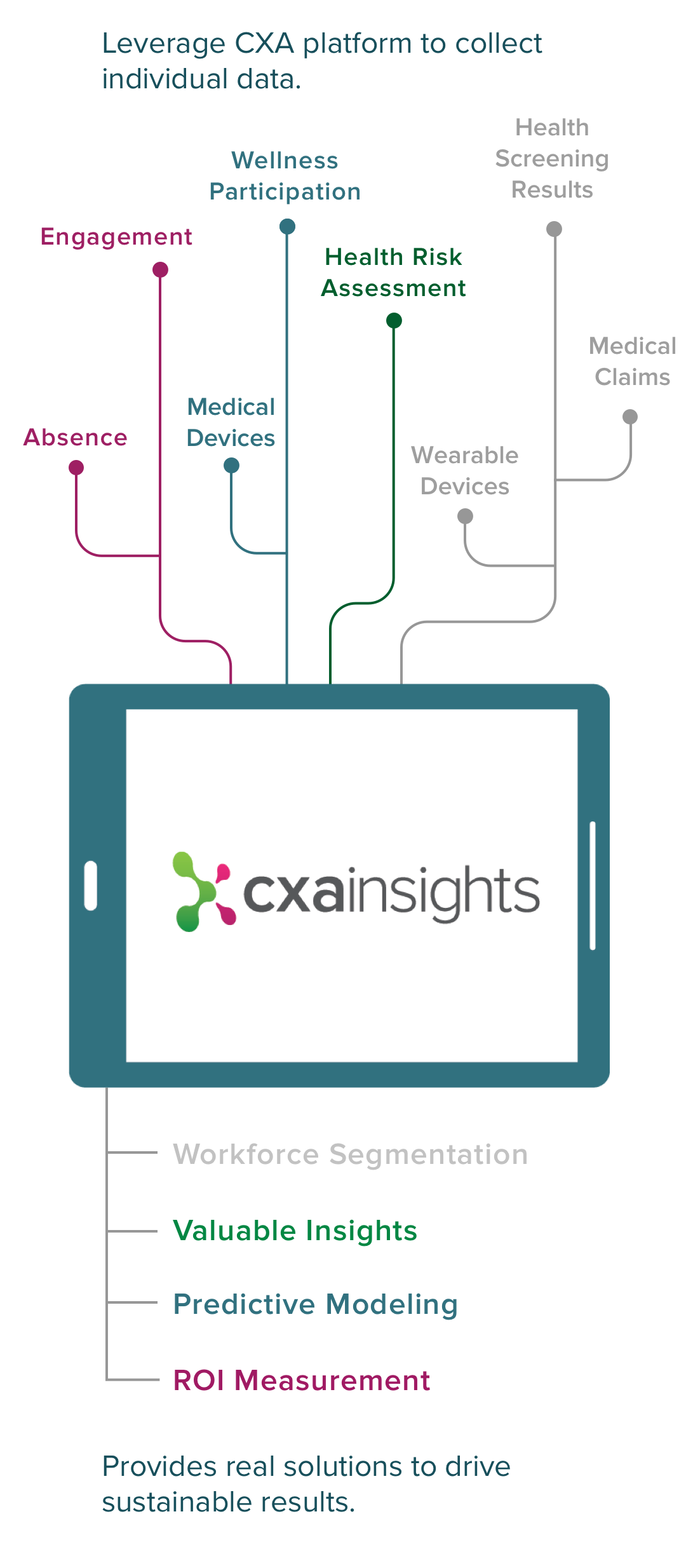 Automatically segment your workforce to identify costs and create more responsive prevention programmes
With CXA, you can easily map employees' health risks to their biometric results, health risk assessment responses, and medical costs. Identify and tackle key cost drivers with speed and certainty.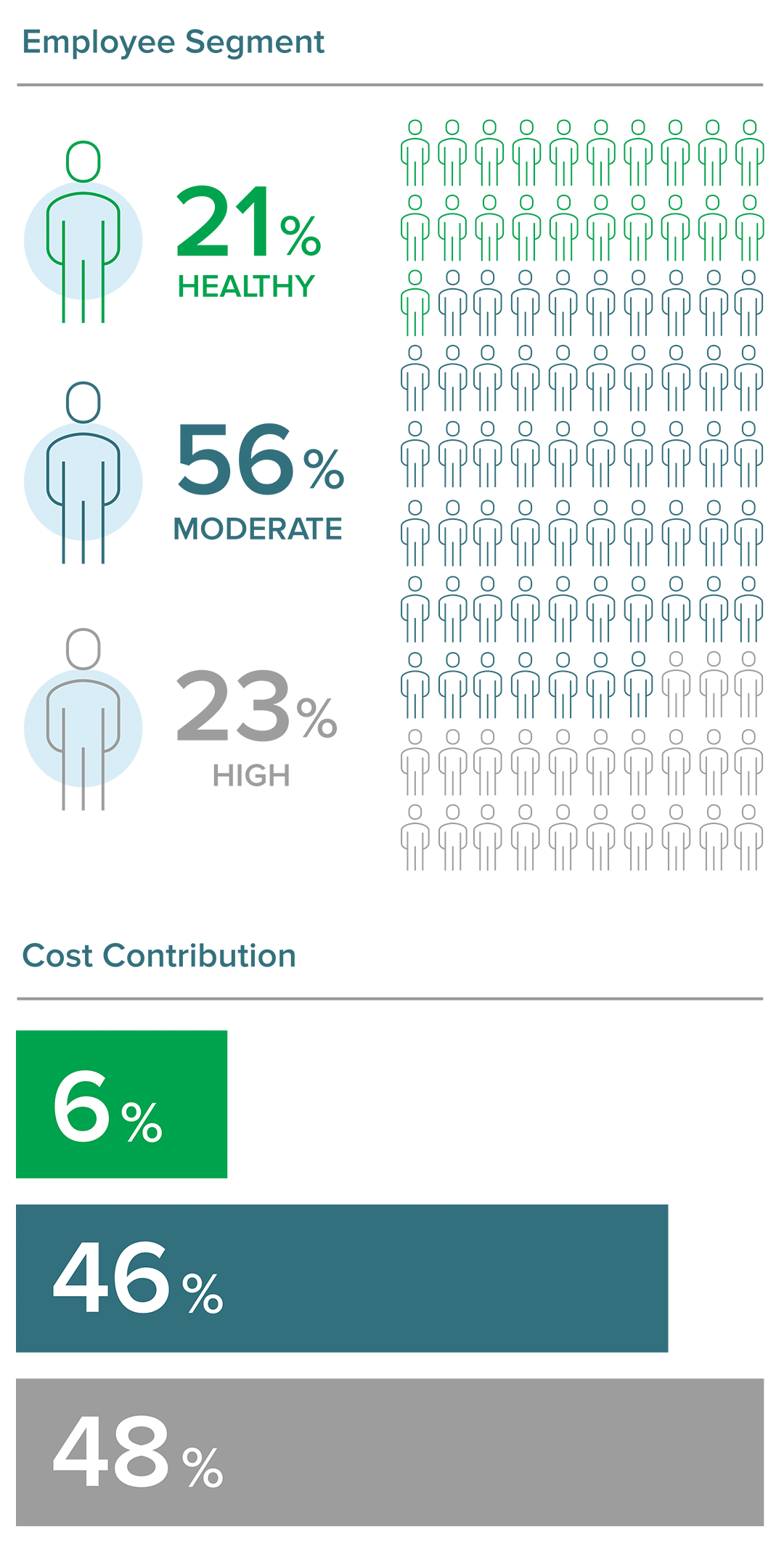 Choose what you need from our feature-rich suite of tools
The bespoke CXA platform has modular plug-ins and apps that will work together to fit your strategy and specific requirements. From there you'll create easily administered holistic programmes for each employee – a flexible, individual approach that results in a uniquely relevant package that everyone will value.
Managing benefits is easy
CXA saves you time and gives you better control over your benefits administration, while offering you the pricing leverage of more than 500 clients, including Fortune 500 companies.
Paperwork? No thanks!
Cashless, paperless purchases and claims all happen online and within the platform. Save the trees, and free yourself and your people to get on with the important stuff.
Your brand right here
Wrap our proprietary, award-winning SaaS platform in your own company branding. Or simply point employees to our CXA platform.