A game-change for the better
We're not bound by worn traditions or 'the way it's always been done'. Modern business needs new and more effective ways to manage the health and wellbeing of an ever-diversifying workforce. This is what we do.
From a modest start in 2013, when we had just three Fortune 500 clients, CXA has grown to become Asia's leading Insurtech start-up - affirmed by more than 500 clients and backed by a group of astute investors who understand the value and transformative potential of CXA's groundbreaking platform.
In the way we speak, the way we look, the plans we bring to life, we are here to change the game for good.
EMPLOYEES UNDER CXA'S CARE
We believe change is good, but our industry hasn't seen enough of it through the years.
–  Rosaline Chow Koo
    Founder and CEO, CXA Group
22nd Asia Insurance
Review Awards 2018
22nd Asia Insurance
Review Awards 2018
MOST IMPACTFUL
AWARD (SILVER)
SG:D Techblazer 2018
by InfoComm and
Media Development
Authority of Singapore
Top Asia CEO Award
by Influential Brands
Asian Human Capital
Award by Ministry of
Manpower
For Deep Data Analytics and AI
Women Entrepreneur
Award
by Mediacorp
BEST BENEFITS &
COMPENSATION
CONSULTANT
HR Vendor of the Year
2015, 2016, 2017
HR Vendor of the Year
2016, 2017
HRM Asia Readers
Choice Awards 2016
ASIAN INSURANCE
INNOVATION
AWARD
Digital Insurer Awards
2016
Innovations in Healthcare
by the World Economic
Forum, Duke & McKinsey
Agents of change
The CXA leadership team brings together critical thinkers from human resources, insurance, finance, healthcare and technology industries.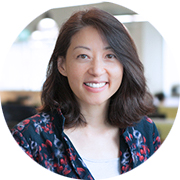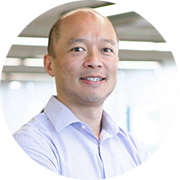 Group Chief Operations Officer
Group Chief Technology Officer